Spray Dryer LPG-100

【Brief】:spray dryer LPG-100, customized type, size for 40HQ shipping container
【Series】:Dryer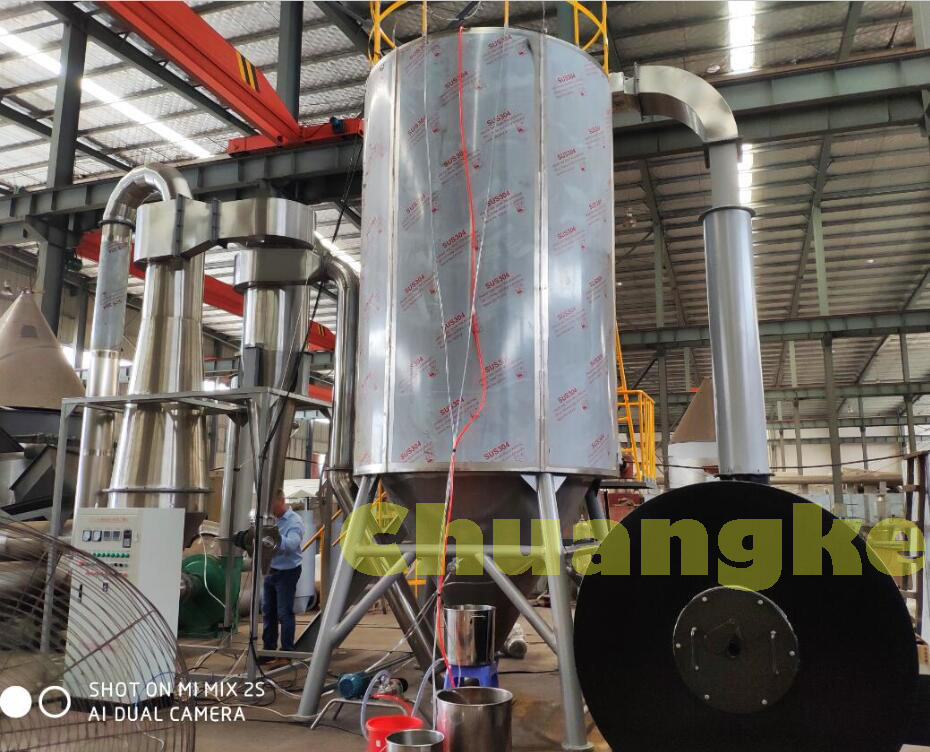 I. SPRAY DRYER TECHNICAL PROPOSAL
A. Design Consideration:

Ø Inlet temperature: 90-250℃(adjusted as per material characteristic)
Ø Outlet temperature: 70℃-140℃(adjusted as per material characteristic)
Ø Evaporation capacity:50-100kg/h
Ø Heating method: 300000Kcal natural gas stove
Ø Product collection method: May tower discharge+ first cyclone discharge+ second cyclone discharge
B. Electrical Control System
(1) The control system can achieve the following functions:
1-in air temperature display, automatic control;
2- wind automatic temperature control;
3- screw pump frequency control, can automatically adjust the screw speed according to the temperature of the outlet;
4- hammer automatic time control (time interval and the number of strikes);
5- bag filter pulse controller timed loop control;
6- blower control;
7- Fan Control;
8- atomizer pump control;
9- nozzle frequency control.
(2) electrical control requirements:
Standard electrical control cabinet GGD cabinet. All electric control motor circuit has overload and short circuit protection. AC contactor and other major electrical components Chint brand, Shenzhen Quartet inverter using the brand. The rest are made of domestic brands.
C. This spray drying equipment characteristics:
1- atomizer
High-speed centrifugal atomizer, model DGP100, atomization capacity 50-100kg / h, frequency control, maximum speed 18000R.PM, at this speed material spray radius reduced accordingly, can greatly reduce the phenomenon of wall material viscosity. Nebulizer use of electric type, atomized by the high-speed direct drive motor in the case of high-speed operation reduces fatigue damage phenomenon; In addition atomizer cooling device is provided to ensure that the atomizer working life.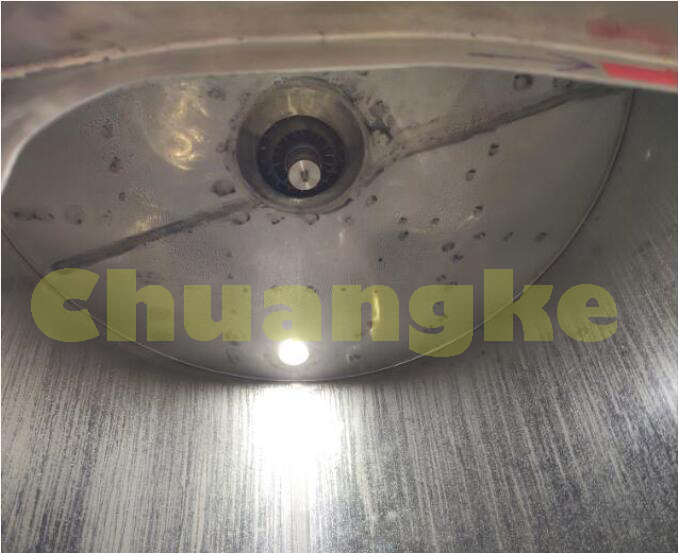 Automatic atomizer water cooling valve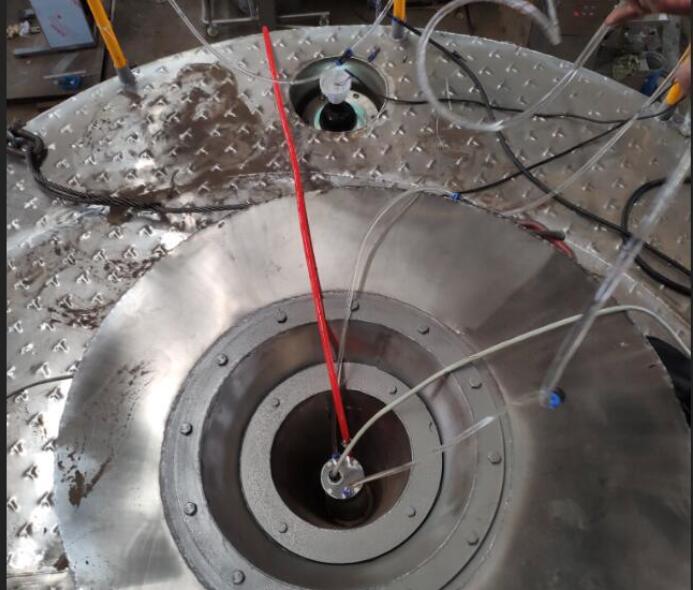 2- hot air distributor
Hot air distributor using hot air into the tower can be adjusted according to the distribution of material properties, to prevent the material appear sticky wall phenomenon.
3-to prevent the wall material viscosity
On the drying tower is five hammer means taper portion is installed, the material adsorbed on the wall of the drying tower vibration by smooth cutting.

4- Indirect type oil or gas heating stove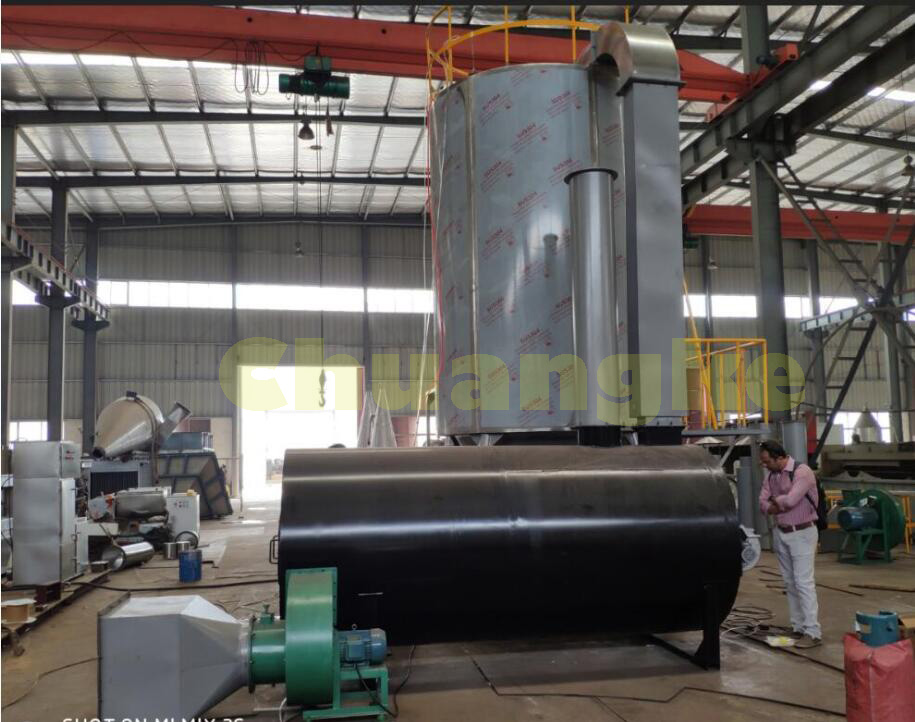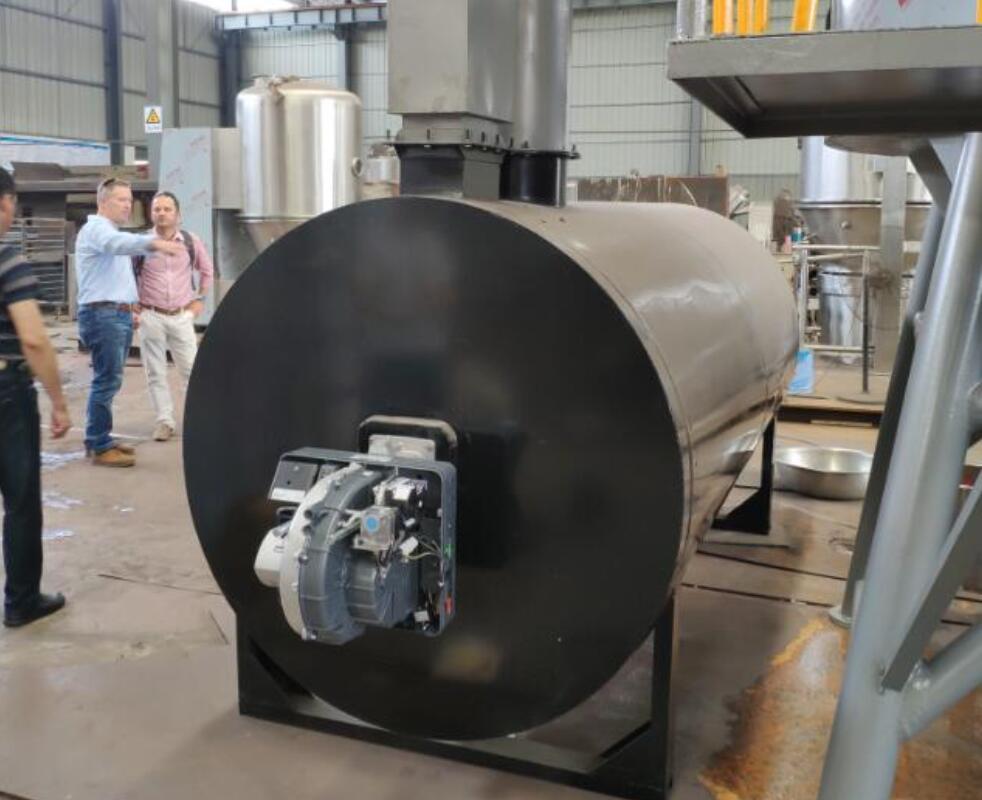 5- Italy RIELLO brand burner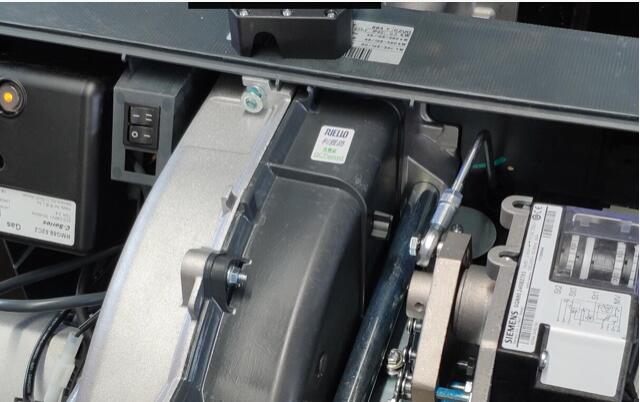 6-Control cabinet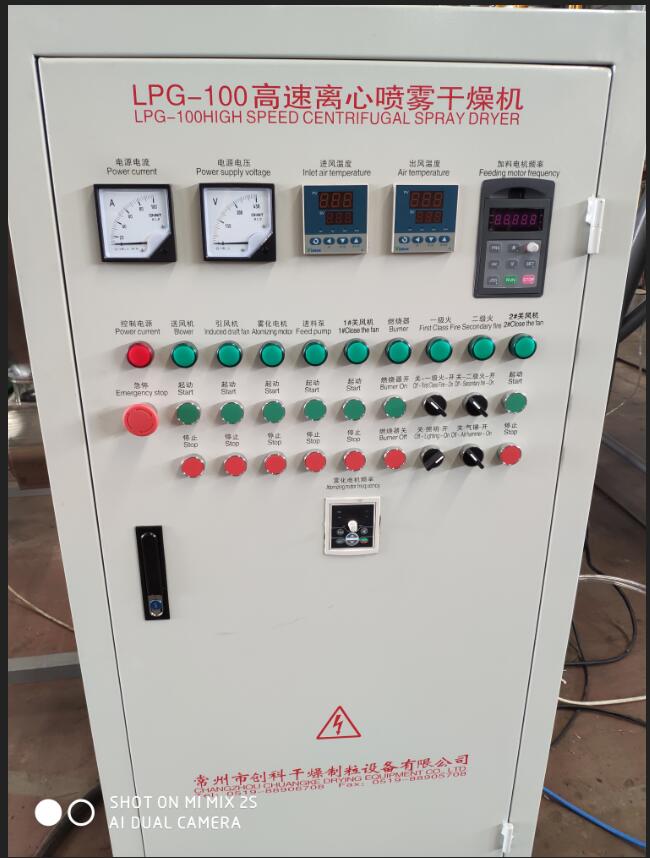 Application
Related Products